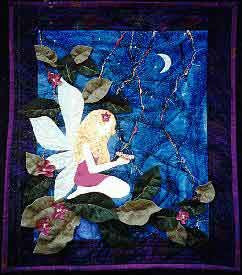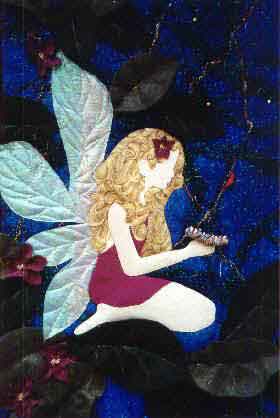 close up
26" x 30"
Contemplation
by Bonnie Lyn McCaffery
This dimensional quilt is the answer to Milford Valley Quilt Guild challenge "Things With Wings". The fairy looks closly at the caterpillar, contemplating from where she came. Suede cloth flowers and "fantasy fabric". 
The Fairy pattern is in the "Fantasy Floral Quilts" book.