Melting Tintzl
NOTE: This technique will ONLY work with the 4 Iridescent Tintzl colors (the ones that look white).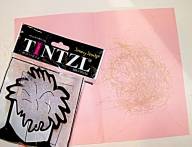 1 - Place a little Iridescent Tintzl on a piece of paper.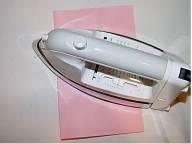 2 - Cover with another piece of paper and iron with a medium temperature iron.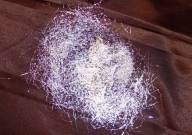 3 - Open the paper up and remove the melted Tintzl.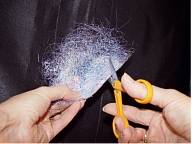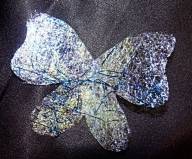 4 - The Melted Tintzl can be cut into any shape.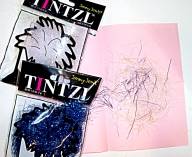 VARIATION - Non-melting Tintzl (like the metallic colors) can be captured between 2 layers of the Iridescent Tintzl. The melted Iridescent Tintzl will hold the metallic color in place.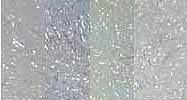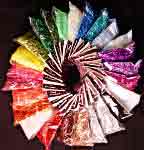 The Iridescent Tintzl is available in individual packs or as an Iridescent Tintzl Treat Pack. 
Or treat yourself to a ULTIMATE Tintzl Snack Pack that contains mini packs of the 14 colors.