Stitch N Glitz Workshop
New!
3 Hours or
5 Hours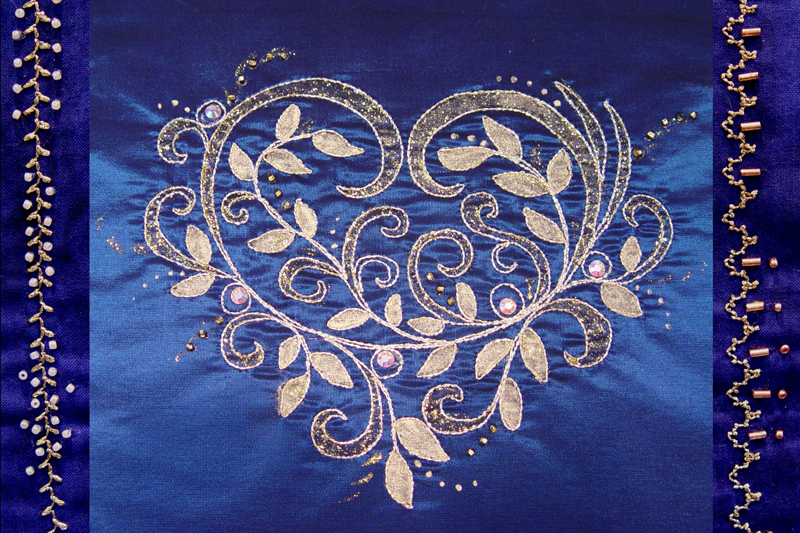 "Sparkle" and "glitz" are two of McCaffery's favorite words. Combine paint, beads, and iron-on rhinestones with some free-motion bobbin work and the results are gorgeous. Each person will stitch and glitz the supplied motif. Techniques from this class will enhance your future projects.

Click here if you're interested in booking this workshop.